"WE TREAT EVERY JOB WITH EQUAL IMPORTANCE, IRRESPECTIVE OF SIZE OR VOLUME OF WORK"
CAD DESIGN AND DRAFTING SERVICES
Australian Design & Drafting Services is a multidisciplinary CAD Engineering company based in Australia.
We provide cost-effective and high quality, state-of-the-art Computer-Aided Design & Drafting (CADD), Engineering services, Hire drafter, Mechanical drafting, Electrical drafting, 2D-3D Drawings, 3d modelling services across Brisbane, GoldCoast, Sydney, Melbourne, and Perth.
We own the resource, experience and capabilities of providing a consummate scope of engineering design, drafting and 3D modelling services.
We have years of experience in providing CAD designing services to hundreds of customers Australia wide. Being a leading CAD  company with several years of experience, we expertise to service the diverse needs of our clients, however sophisticated, distinctive or process-based it might be.
We possess the expertise in various CAD software packages like Autocad, Revit, Solidworks, Inventor, Microstation, FEA Analysis, Archicad, Autodesk Plant 3D, SketchUp. Take advantage of having access to expert CAD professional Drafters and Designers by choosing Australian Design and Drafting services as your trusted CAD outsourcing partner.
By partnering with Australian Design & Drafting Services, be rest assured to reduce your operating costs and get the best quality CAD services, products and workforce.
WHAT WE DO
We are your strategic partner for CAD services. We provide reliable, cost-effective, speedy and quality CAD design services. We believe in collaborating with clients being able to benefit from quality and cost in order to promote services. We offer quality design services across Australia's major cities including Brisbane, Sydney, Melbourne and Perth.
We are Australia's proficient and cost-effective 2D/3D cad services provider for Mechanical, Structural, Civil, Architectural, Electrical Engineering Drafting supplies. We transform your ideas into realizable product designs bridging the gap between conceptualization and final product design drafting. Our engineering CAD services team leverage your product development capabilities by providing effective drafting solutions for mechanical components and industrial equipment. We offer quality Design services across Australia wide.
We provide quality engineering design services for all different industries. We supply affordable quick turnaround solution for all your engineering drafting as well as engineering design needs offering Mechanical Engineering, Architectural Design, Civil and Structural Engineering solutions to its clients for more than a decade. We provide Engineering services across Australia's major cities including Brisbane, Gold Coast, Sydney, Melbourne and Perth.
Australian Design and Drafting Services provides hiring services for your engineering projects. We offer Hire SolidWorks drafter, Autocad Drafter, MEP Drafters, Revit Drafter, Architectural Drafter, Electrical Drafter, engineers, draftsman, and designers across Australia operating mainly in Brisbane, Sydney, Melbourne, Perth, Gold Coast and surrounding areas.
We are an innovative 3D Printing solutions provider. We provide assistance not only to the organisations wanting to prototype their creative concepts, innovative ideas and models but also provide a platform to individual enthusiasts using the latest technology. If you have an idea or a design that needs to be created and you don't have the expertise, We have a talented pool of trained professionals who can assist you with consultative product design and development, to produce a three-dimensional digital model to become a 3D Printed product.
We have expertise in several CAD packages namely AUTOCAD, SOLIDWORKS, MICROSTATION, INVENTOR, REVIT, SKETCHUP, CATIA, 3Ds MAX, PTC, etc.
Our fully qualified CAD Drafter can provide detailed drawings as well as Shop Drawings as per our client project requirement. Our CAD team are well knowledgable in Autocad, 3D Inventor and Navisworks. Our work portfolio enables us to work with a range of different industries like furniture manufacturer, Millwork shops, Fabrication Shops, Architectural as well as engineering consultancy, Industrial Manufacturer for creating high-quality CAD drawings with accurate tolerances and allowances.
We master each software with the latest update knowledge as well as compatibility of previous versions. We have undertaken significant works converting the last version 2d & 3d drawings, models into the new version of the Software package. We also advise our client the best software package to be used at the management level, which reduces high cost in the manufacturing process.
We have been delivering Drafting services across Australia for almost a decade for various industry. Some of our expertise areas include:
Metal Doors and Windows Design
Site As-built Drafting
Creating Part library database
As-built and Markup Drawings
Migration of library to new software (E.g. AutoCAD to SolidWorks / Inventor)
We are introduced to the importance of the driving forces behind the engineering design process, such as market trends, customer desires, competitive pricing, quality, and technology.
We have been serving our clients reviewed by several different engineering design models used in the industry. Bringing new or revised products to market quickly is critical in a competitive world. As a result, the design process has evolved into a system that focuses on quality, speed to market, and the elimination of waste in the system.
Although getting a product to market fast is necessary, the actual length of time it takes to go from an idea to a final manufactured product on the assembly line varies with each client, its products, and its marketplace.
If the driving force is to make a profit, then the company must be very responsive to customer needs. This process also depends on the engineering design model used. For example, using the concurrent engineering model might reduce the time to market by 40%, in some cases, over the traditional model.
Today's industry involves a cross-functional team approach in which everyone is involved in cooperation as a team rather than a situation in which one person or group does something and then passes the completed portion on to the next person or group.
The entire process from a design idea to final production goes much more smoothly if everyone communicates about and is involved with the product development process.
CREATIVITY AND INNOVATION IN DESIGN
Creativity is very important in the world of engineering and design.
Today's competitive market for products is placing a major need in the engineering design process to be more creative and innovative in order to meet the demands of faster, less- expensive, and better products.
The only way to meet these demands is to do things differently, which is where creativity and innovation enter the picture.
By definition, creativity is the ability to produce through imaginative skill, to make or bring into existence something new, and to form new associations and see patterns and relationships between diverse information.
Creativity's partner is innovation. Innovation can be defined as the process of transforming a creative idea into a tangible product, process, or service. Innovation is about improving the quality of a specific thing and allowing for more and better choices.
Using creativity techniques can lead to more effective problem-solving skills that facilitate productive and satisfying designs.
How We applied creativity & innovation
NEW METHODS
Problems in industry and construction often must be solved in areas that require original ideas or revisions of existing designs. Creativity tools allow for new ideas to be generated.
DETERMINATION
A designer must have a lot of determination in order to keep working on the project until the problems are solved. Creativity provides a way to look at problems from a different angle, making it easier to problem solve.
ATTITUDE
The designer needs a positive attitude and must realize the possibilities of modern technology. Creativity is all about possibilities.
CONFIDENCE
A good designer must have confidence in his or her ability to solve a problem within the marketing and manufacturing or construction requirements. Creativity contributes to confidence by providing alternative solutions.
EXPERIMENTATION
Careful testing and recording of data is key to successful design. Experimentation, prototyping, testing, and analysis are used in the design process. Creativity is the oil for experimentation and analysis.
LOGIC
A designer may lose ideas and waste valuable time without a logical approach to problem-solving. A step-by-step design process works when followed and documented. Creativity generates ideas. The designer puts them in a logical order.
A big thanks to for helping us out on an extremely urgent project! Having found Australian Design and Drafting Services via Google, I approached the team with a 3D project that had strict 24-hour deadline. They promptly stepped up and delivered a 3D model and renders that surpassed expectations. Looking forward to the next opportunity I have to work with Australian Design and Drafting Services.
This association has been very successful. From the first discussion with Raj Gohil, we were very impressed with his approach and professionalism. They have taken time to listen to our requirements, provides an initial quotation and offers excellent advice during the documentation. All completion deadlines have been kept by the Australian Design and Drafting Services for our project.
At BOC we found a growing need for professional drawings in all formats ranging from simple P&ID drawings in 2D & 3D through to complex assemblies so we approached Australian Design and Drafting Services to assist us. They have provided us with a highly efficient outsourced solution we needed at a competitive rate.
Excellent service provided with a wealth of knowledge. Thank you guys, your help has been unbelievable!
We provide Free Tender Service to all our clients which will save you time, stress and thousands of dollars
We provide obligation Free Consultation Service for all your Drafting & Design requirements
We  provide multidisciplinary Design & Drafting Professionals at your workplace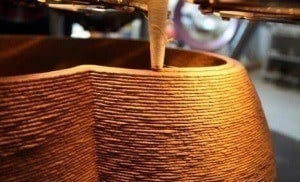 The world's largest 3D printer The big guy up to 12 meters was built out of the object is achieved by the use of local materials and less energy as possible to build a house almost zero cost, to provide quick and inexpensive relief to the affected areas in the future due to rapid population … Read more